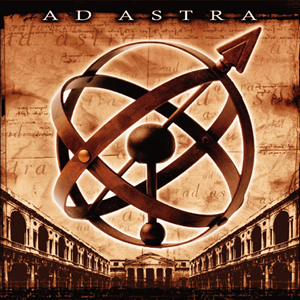 CD REVIEWS
CirdecSongs - "Progressive rock (especially the instrumental kind) can be seen by some musicians as an open invitation to indulge themselves, playing every note they can. Ad Astra intrigued me because they did the polar opposite. Their songs were melodic, economical and tasteful. They were also pretty heavy. In fact, I found myself thinking that I was listening to a heavier version of legendary guitarist Eric Johnson."
Dr. Music (www.drmusic.org) - "…Ad Astra incorporates melody and structure that almost seem lyrical. The sure sign of a good solid instrumental album is when you find yourself "singing" the tracks long after they've stopped playing. This is a disc packed with catchy and melodic songs that rock with a fervor. Listening to songs like "True North," "Five To Four," and "Garden Jam" is like a refreshing blast of musical camaraderie. Every member of Ad Astra is firing on all cylinders throughout this entire release. We get glimpses of ELP, Rush, Kansas, Dream Theater and so much more. Ad Astra is a group effort that rocks hard with a great sense of melody. …pure bliss, and an uplifting excursion for the passionate fan of instrumental music."
Progression magazine - "…sheer quality…borderline astounding. …prolific chops and a fluid, lyrically melodic style. …compositions with enough variation to maintain your interest…"
Music Web Express (www.mwe3.com) - "One of the top instrumental jazz fusion groups ever to come out of Long Island, N.Y.— one could compare Ad Astra to a kind of 21st century Return To Forever (mid '70s with DiMeola) but with a solid Allan Holdsworth/Steve Morse inspired vision. Even so, the best stuff here has a definite melodic end-game, even when coupled with the daredevil fusion pyrotechnics. Instrumental rock, from Long Island and beyond, hits a new high with Ad Astra.
Virtuosity (www.spirtualprog.com) - "…world class chops and tone, this pro-quality recording features solid performers. Ad Astra is progressive instrumental rock at its finest, with each track featuring tight fusion grooves with blistering guitar and keyboard solos. If you dig listening to records by Steve Morse, the Dregs, Phil Keaggy, Jordan Rudess, Allan Holdsworth, Eric Johnson, Liquid Tension Experiment and the like, then this release should be at the top of your list to go out and grab. There wasn't a song that didn't blow me away…totally over the top. The kind of record that you share with all of your hardcore musician friends to impress them."
KINESIS CD Shop - "To the prog fan's advantage, this album is nothing but the good stuff. Ad Astra has skill, tone, and melodic sensibility…that they can keep the energy level so high and still leave you wanting more is a feat in itself. Soaring melodies and exceptional compositions and arrangements set this apart."
FUSEnet - "I hear some hints of Morse, but the compositions and phrasing are so much more melodic than Steve usually plays. I love the shifting time signatures. This stuff is not predictable at all. No mindlessly fast blowing over a few chords (although Joe certainly combines speed and taste effortlessly)…plenty-o-chops but it's the compositions that make the whole thing work. Really interesting and engaging material. This is well-thought-out and highly skilled musicianship with energy and care. Highly recommended."
www.proGGnosis.com - "...concise arrangements, massive production standards, a lack of simplistic monotony, and keying on more complex themes. There is more attention to the details of chord progressions, and changing time signatures than most instrumental rock out there."
Jim Brennan (Owner/Program Director for Aural Moon, Progressive Music netcast)
- "The CD is great and the feedback I've heard is also very positive – people are appreciating the guitar virtuosity combined with the compositional ability and melodic sense."
Guitar Connoisseur Magazine – "A very unique and refreshing sound, breakneck ensemble playing, exciting melodies and triumphant soloing, accessible and exultant hooks like Heaven itself reached down."